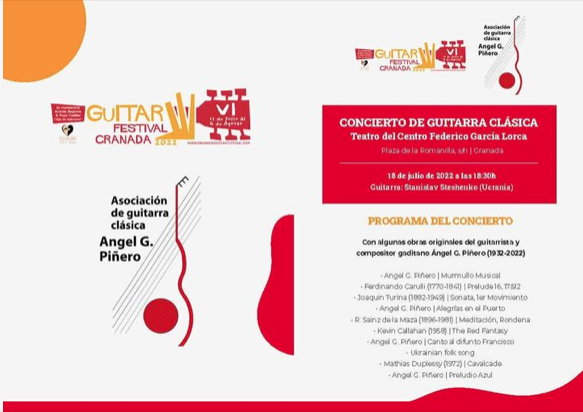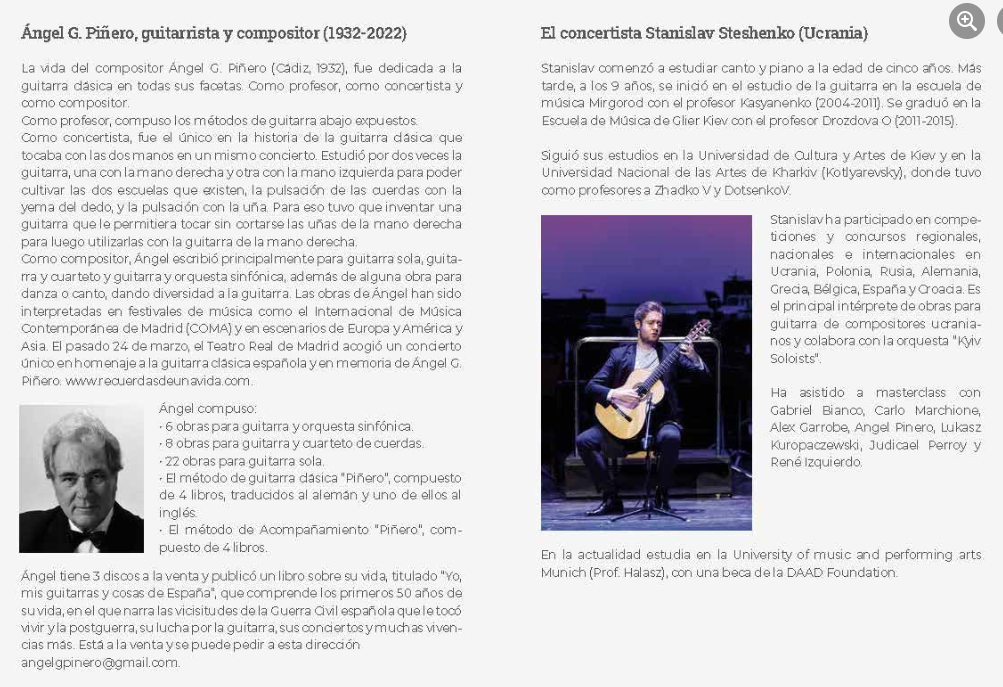 On Monday, July 18, a very special concert where Stanislav Steshenko plays some works by Angel G. Piñero.
Stanislav Steshenkov played at the Tribute to Angel G. Piñero at the Teatro Real https://youtu.be/gFS930t28ZA Don't miss it!! Here is the program at the Federico García Lorca Theater at 18.30 in Granada!!
He will play with his wonderful new Martinez and Lazaro Luthiers guitar!! Come hear it!